Ladies and gents
The details you have all been waiting for are here.
Tickets for the event will go on sale on Sunday October the 1st at 2000 (8pm).
They will go live on the 'Tickets' page.
We will be operating an open pit lane policy on all three tracks.
A single day driver ticket £179
A weekend driver ticket £340
All drivers tickets will include a plus one.
All drivers will be able to attend the event for the weekend whether driving Saturday, Sunday or both days.
A garage which holds a four cars £200
Saturday £25
Sunday £20
Weekend £35
Camping is free of charge for both Friday and Saturday night.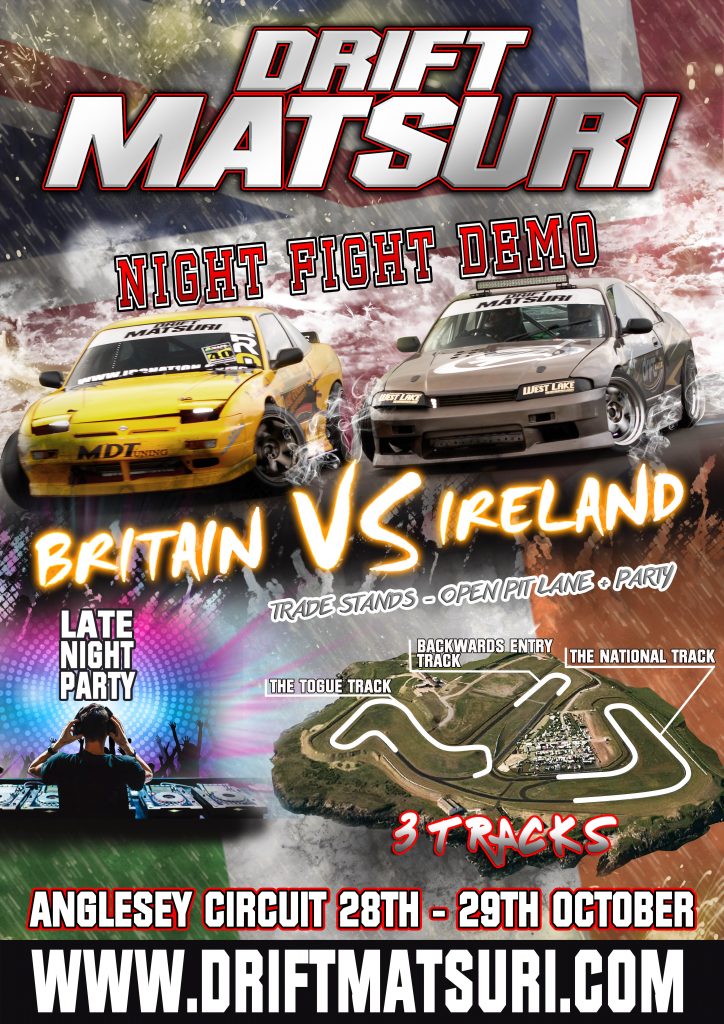 As at all previous events, we will be limiting numbers to ensure plenty of seat time.
The mix of cars will include retro, modern, classic and current IDC and BDC championship drivers.
There is a track for every level of drifter, from the 'Backwards entry track', to the ULTRA high speed 'National Track'. If you fancy plenty of twinning the "Touge Track'
There will be round 3 of Britain vs Ireland. Who will take round 3? James Deane won round 1, Richard Grindrod round 2, who will win round 3?
Once the 'Night Fight has finished, the party gets started in the pits. Mike Lewis will be dropping the tunes and playing until the small hours.
The on site cafe will be open for refreshments all day everyday and the bar will be open until late.
Set your reminders to be at THE event to end the 2017 drift season in the UK.