Drift Matsuri Night Fight – UK vs Ireland!
Set to be the highlight in what is already going to be a wild weekend, the Drift Matsuri Night Fight will pitch 32 of the UK & Ireland's top drifters against each other in a duel to determine once and for all which nation produces the best drifters. Team captains Anthony Cahill (UK) and David Egan (Ireland) will be announcing the drivers that they're pitching into the Anglesey arena over the coming weeks – with some seriously big names on the cards this is one battle you won't want to miss.
Keep an eye out for the two "Joker" drivers as well – two names that you might not expect to see but two drivers that definitely know how to handle a drift car!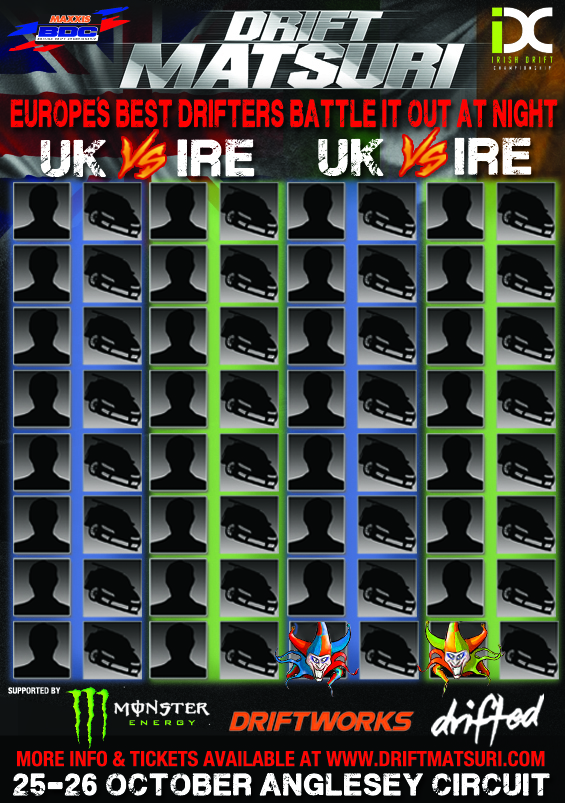 Tickets go on sale at 9am Friday August 29th – more info available here.