The Drift Matsuri is the event that gives you the chance to drift at Anglesey Circuit.
It's the most relaxed and fun weekend of drifting of the year. We still need to make sure every driver and passenger is safe while having fun.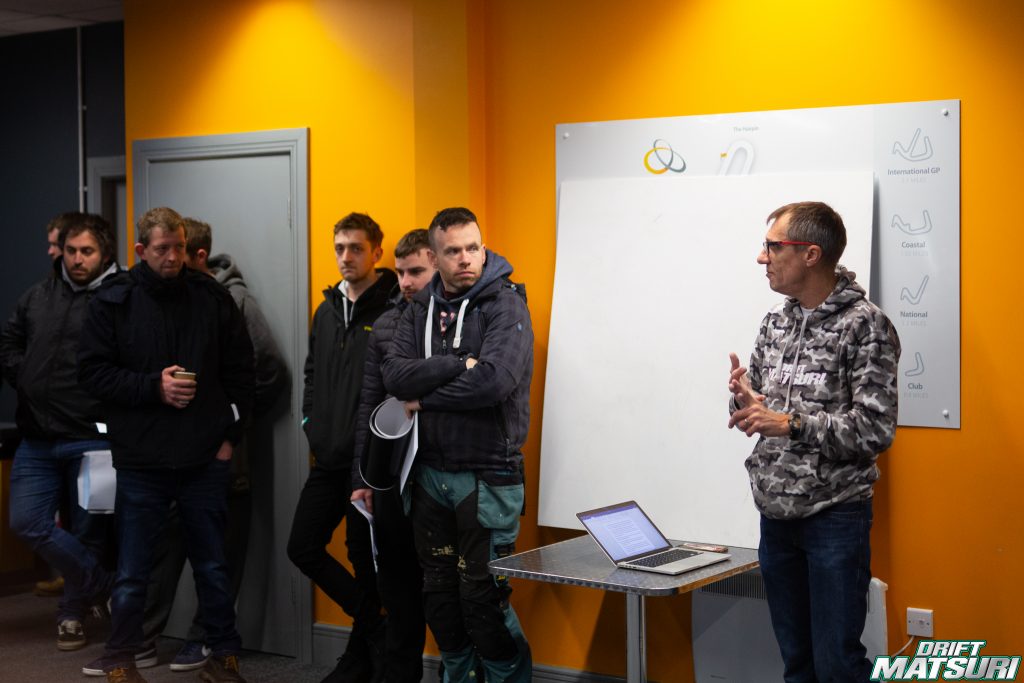 Cars
Cars must be of a safe construction
No fluid leaks of any kind are permitted
Cars must have ALL body panels fitted
Cars must have headlights or headlight blanks fitted
Cars must be fitted with a seat belt on both driver and passenger sides (if taking passengers)
All cars must be fitted with a 1kg hand held fire extinguisher, this must be in the driver compartment.
There are to be no sharp edges on the vehicle, inside and out
ALL batteries must be securely fastened !!
Batteries if within the driver compartment (this includes boot on hatch backs) must be in a leak proof as possible box. Dry cell batteries must be secured correctly.
Fuel tanks must not be in the driver compartment. If there are, they must be behind a fire wall or completely sealed
NO MISSILE cars – If your car looks like a shed, it WILL fail at the first hurdle.
Excessive bumper bars/bash bars are not permitted and WILL fail scrutineering! They should be 25mm dia maximum and thin walled.
ALL cars will be checked before being allowed on track.  Scrutineering will take place on Friday evening,  Saturday and Sunday morning of the event.
Drivers and passengers
Drivers must be a minimum of 16 years of age
Helmets must be worn and fastened by driver and passenger
Seat belts are mandatory
There will be a zero tolerance on drink or drugs for all drivers
Drivers MUST attend a drivers briefing
Body parts must remain in drift vehicles at times while on track
No held held photography is permitted
There will be more details given in the drivers briefings.