We have a limited number of spaces remaining for traders at the 2021 Drift Matsuri.
The event which returns after a years absense will see the drift community come together for the biggest weekend of the year!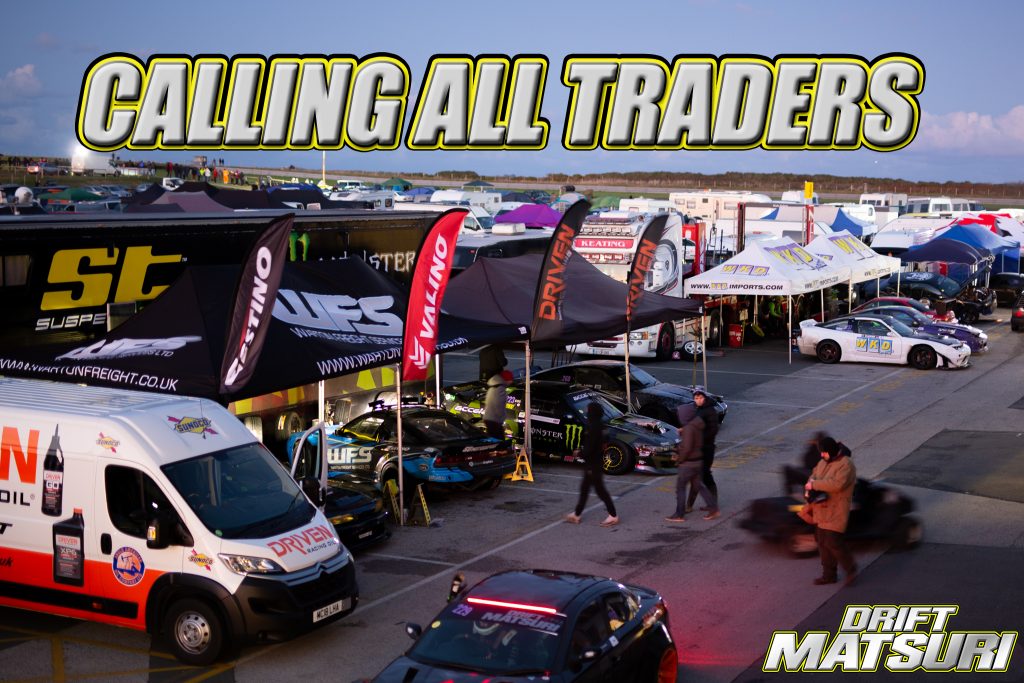 Drifters and drift fans from across the UK will join together for THE end of season event like no other.
The is the largest dirft event of the year and 2021 will be more popular than ever before.
The atmosphere created by people coming together to enjoy drifting is after such a long break will be electric!
If you are a trader that would be interested in attending, we have a limited number of slots available and an offer you can't refuse!
It doesn't matter what trade you are involved with, drop us a line and we'll be in touch