The 5th annual Drift Matsuri was held recently at the picturesque Anglesey Circuit, this event has become the place to be for the end of season party over the last few years.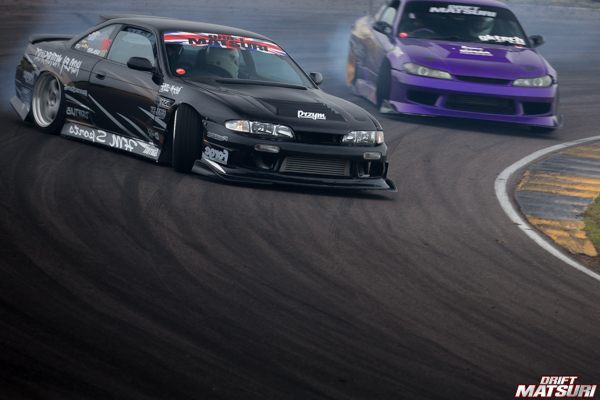 The event saw over a hundred drivers on three separate tracks over the two days with a huge variety of cars, from the usual S-Chassis'….
Skylines….
and BMW's,
Rarer cars like a Daihatsu Charmant….
Jaguar E-Type…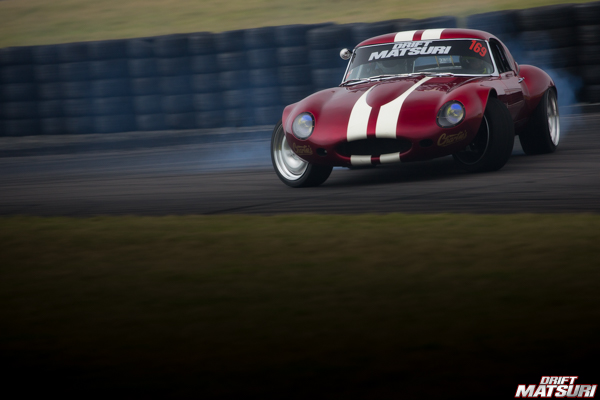 The Driftworks freshly built 1972 Toyota Hilux, dubbed the DWHi5.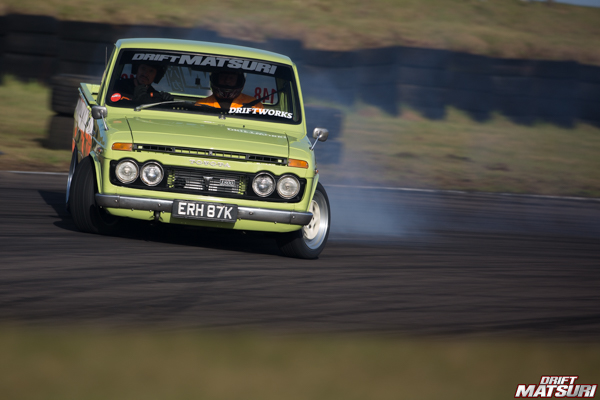 As usual the Toyota AE86 was well represented at the event with at least 5 on track over the weekend.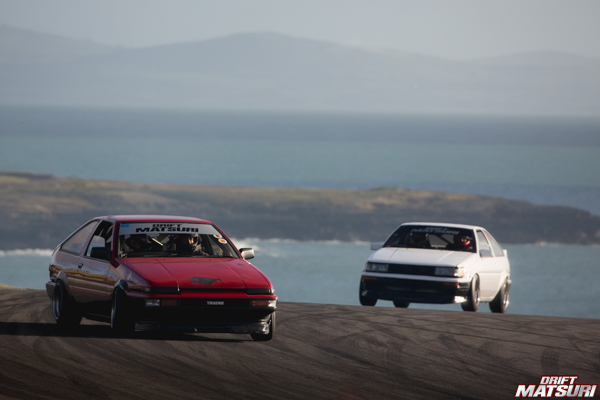 The three layouts included a touge style course that ran up and over the top half the track in the opposite direction to the way that the circuit runs during race weekends.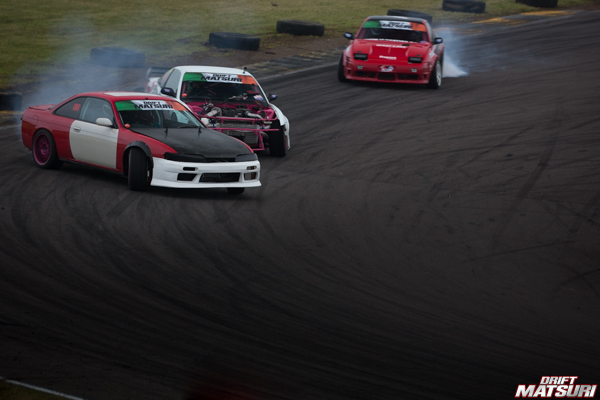 The fast track used the first three corners of the circuit, this had many drivers using third or fourth gear throughout each run as they tried to link the track with just a quick manji down each straight.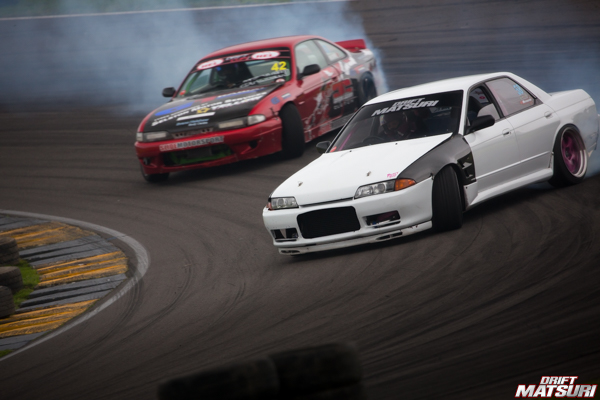 The third track was the single hairpin, this had a long run up to the corner to give drivers a chance to practice backward entries without the risk of hitting anything.
The event had something for every level of driver, from grassroots to BDC Pro drivers, everyone was welcome and often the grassroots drivers would come around the corner with a BDC driver following closely.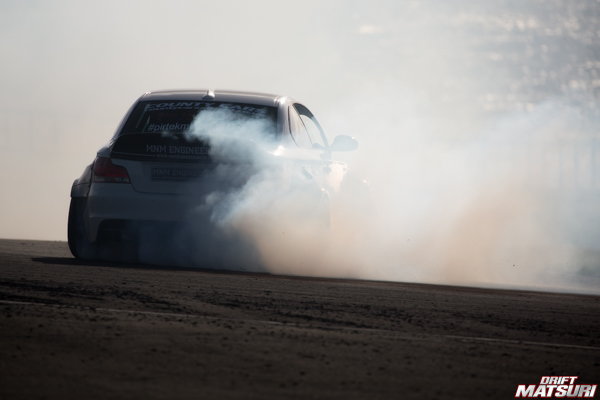 Saturday night featured the third showdown between the UK & Irish drivers, in the past this has been won by James Deane and Richard Grindrod.
The crowds gathered around the outside of the track to see who would take the trophy this year.
As the battles went on a few people were shining through as strong contenders including Martin Richards, Matt Carter and William Rose.
In the finals Matt Carter threw the car in with a huge backwards entry, impressing the crowd and taking the win from William Rose.
Now it was time to party through to the early hours before another full day of drifting.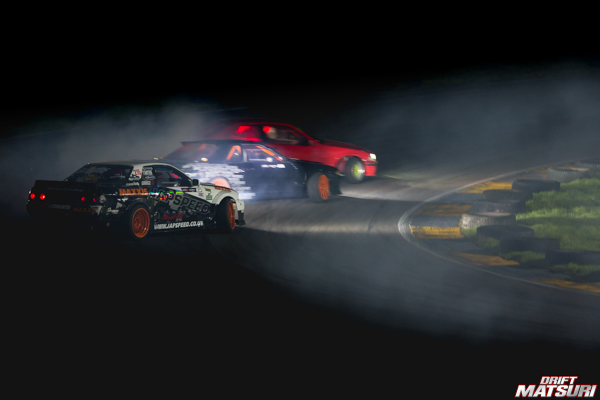 By the end of the weekend there were many exhausted drivers, broken cars and shredded tyres throughout the paddock.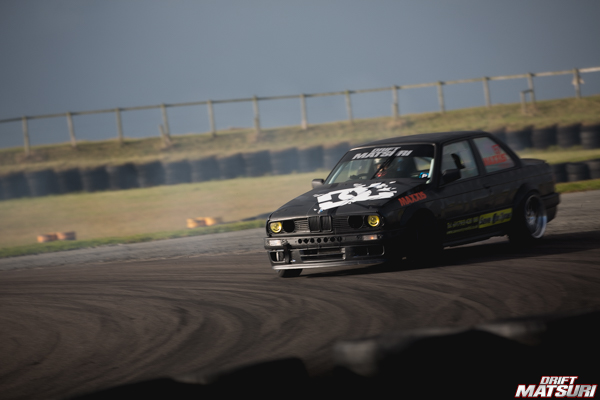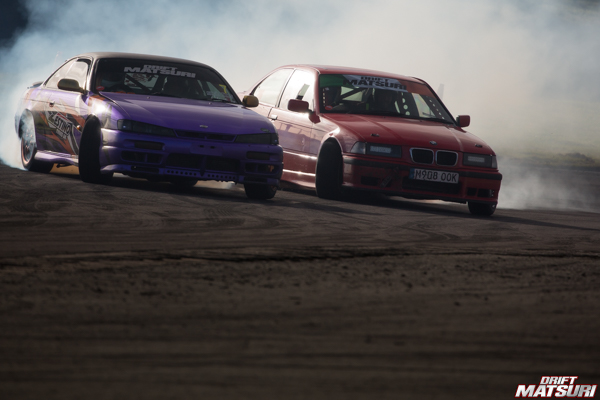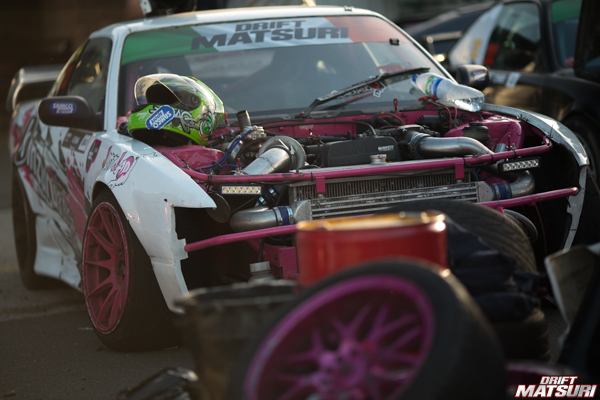 It was another successful weekend and a great way to end the season. We will leave you with some more photos from the event, until next time…..